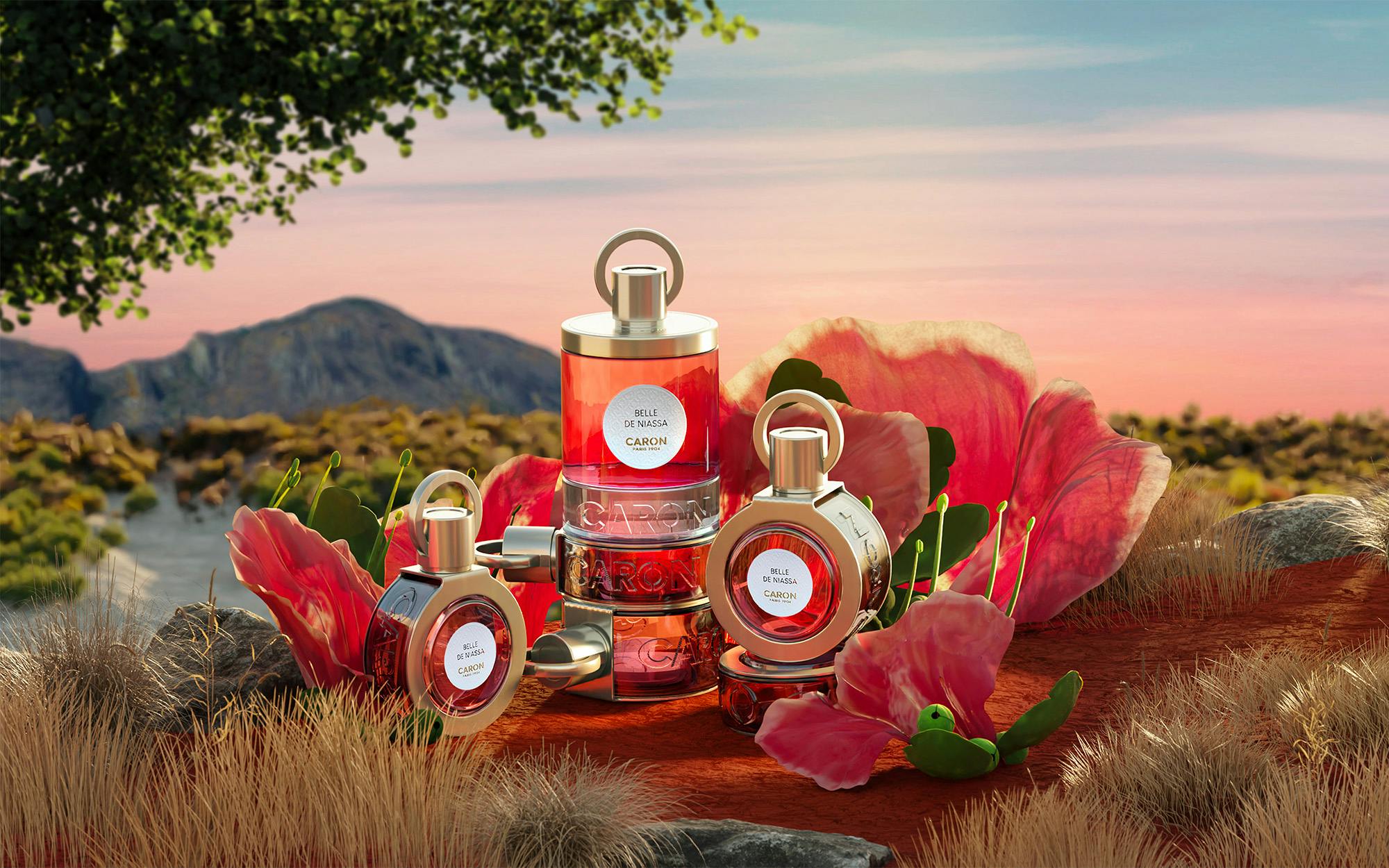 Caron — Belle de Niassa
Belle de Niassa, Caron's newest fragrance collection, tells the story of Ariane de Rothschild and the Maison's perfumer, Jean Jacques' quest for the rare Mahogonay flower in the north of Mozambique.
Bonjour Paris created a series of 3D images to capture essence of the fragrance collection inspired by the flower's bewitching scent and transport viewers to the heart of the African plains.
The result are immersive visuals with the blissful pink tones of dawn, where bottles immersed in serene light stack up and the silhouettes of the Niassa plains stretch as far as the eye can see, with mahogany blossoms tying the mesmerizing scene together.
Year / Location
2023, Paris
Client
Chloé Eragne, Product Manager
Agency
Benoit Candelle, Founder
Christine Leblond, Client Partner
Antoine Perrault, Account Manager
Germain Feltzinger, Creative Director
Rose De Ménibus, Art Director
Nathan Braud, 3D Artist & Motion Designer