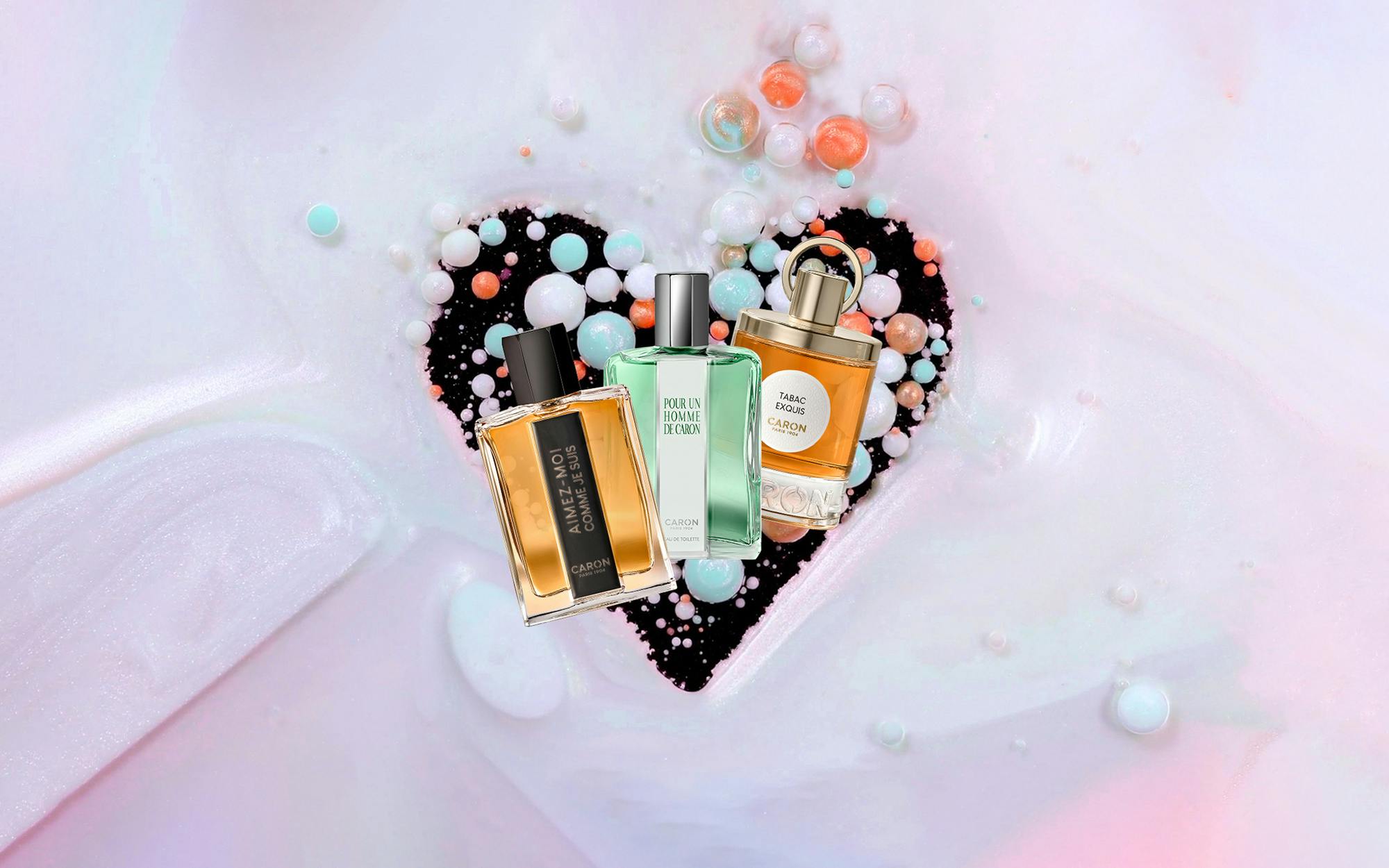 Caron — Parfum d'Amour
For Valentine's Day, Bonjour Paris chose the artist Rus Khasanov in order to give Caron his interpretation of love, guided by a motto that is dear to him: « Beauty is everywhere ».
Our artistic direction's desire was to illustrate the sensational combinations that come from unpredictable and confusing associations.
The result: a game of blending substances in which the heart, the universal symbol of love, is shaped through an abstract and colorful artwork. 
This campaign is a way to highlight Caron key products of this lover's day : Parfums à partager, Pour un Homme, and Parfums à messages.
Year / Location
2022, Paris
Client
Karima Benyahia, International Sales Director
Chloé Eragne, Product Manager
Morgann L'Haridon, Product Manager
Agency
Benoit Candelle , General Manager
Germain Felzinger, Creative Director
Rose De Menibus, Art Director
Caroline Grimprel, Art Director
Liza Sengphong, Art Director
Angèle Giraud, Account Manager
Antoine Perrault, Project Manager
Hugo Fournier, 3D Artist