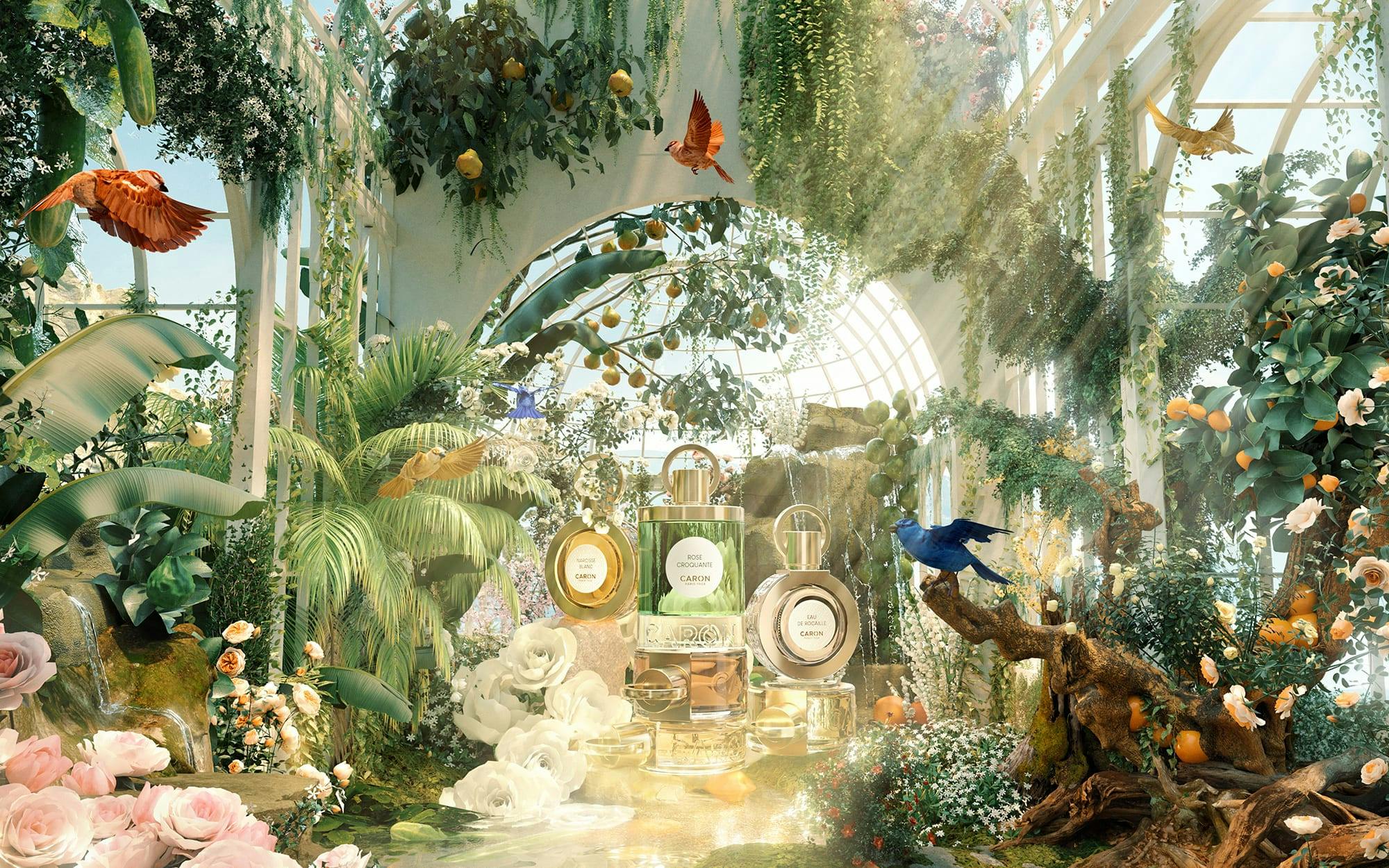 Caron — Jardin Merveilleux
Bonjour Paris created a bucolic campaign for the launch of Caron's new fragrance, Rose Croquante.
In the fresh first light of the morning, we encounter ingredients that inspire Jean Jacques (Caron's in-house perfumer) in an imaginary greenhouse structure. 
The light reveals the generosity and the beauty of mother nature. A 3D botanical garden in which Caron tells you a whole poesy on what happens when fruits meet flowers, modeled by Studio Brach.
Year / Location
2022, Paris
Client
Karima Benyahia, International Sales Director
Chloé Eragne, Product Manager
Morgann L'Haridon, Product Manager
Agency
Benoit Candelle, General Manager
Germain Felzinger, Art Director
Rose De Ménibus, Art Director
Angèle Giraud, Account Manager
Antoine Perrault, Project Manager
Anders Willumsen, Studio Brasch