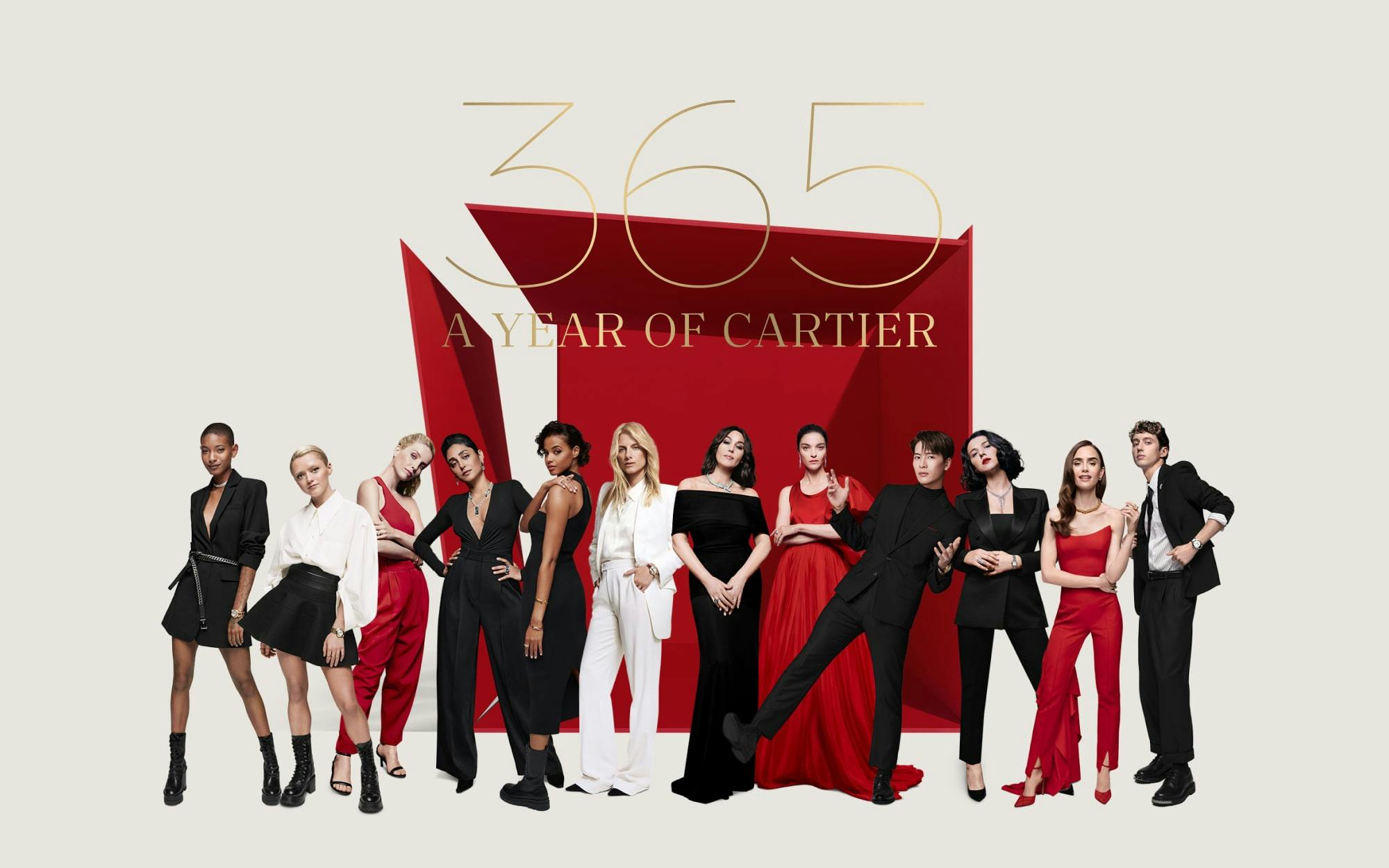 365, A Year of Cartier
The full WebGl and rich media experience aims at giving more visibility to all of the imagery and events that shaped the Maison over the past year and make it accessible to a wider audience. The website invites the user to deep dive into the rich universe of Cartier over an infinite scroll or discover the highlights of the year through one of the 35 chapters.
The creative teams at Bonjour Paris worked in close collaboration with Cartier to make each chapter unique on its own and create a riveting experience, similar to a book that keeps you engaged. 
By adding an atmospheric soundscape and creating seamless transitions, not only we wanted to magnify the beautiful content produced by Cartier but also create an interactive experience that keeps you engaged from start to finish.
Year / Location
2022, Paris
Client
Alexandre Saad, Identity Digital Manager
Maxime Chevalier, Brand Identity Manager
Elise Vaisson, Brand Identity Manager
Cassandre Gerbouin, Brand Identity Manager
Giada Lecoq, Senior Digital Producer
Agency
Benoit Candelle, Partner
Alexis Pineau, Creative Director
Coralie Frat, Art Director
Lei Xing, Lead Developer
Eugene Lee, Lead Developer
Keny Zachelin, Creative Technologist
Julie De Mendonça, Creative Technologist
Angèle Giraud, Account Manager
Antoine Perrault, Project Manager