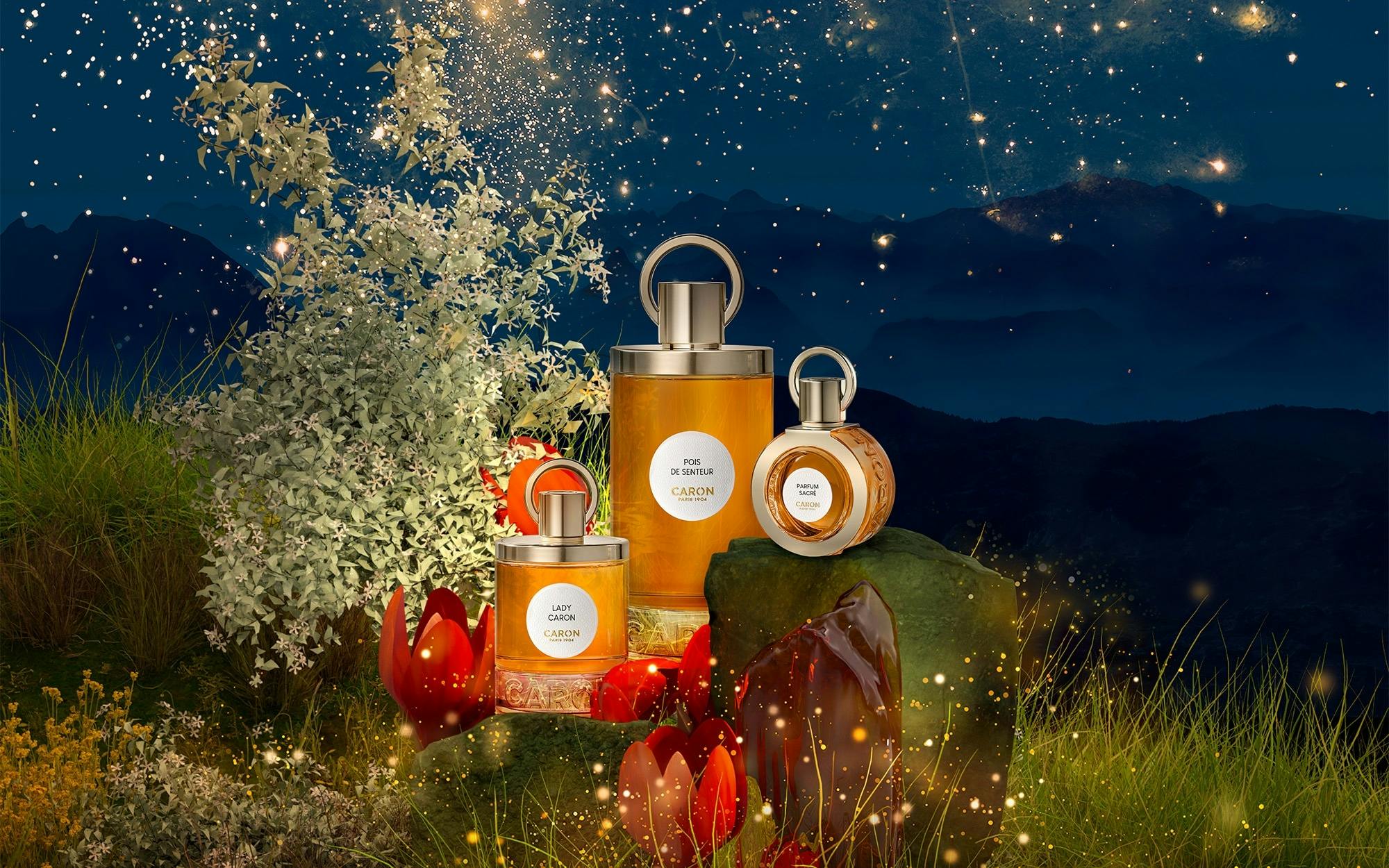 Caron — Noël 2022
On the occasion of the holiday season, Caron calls on Bonjour Paris to imagine a festive and sparkling campaign around its flagship collection: the Collection Merveilleuse.

Planted in a dreamlike and surreal decor subtly referencing the codes of Christmas, the iconic bottles of the House of Haute Parfumerie are illuminated by the sparkling stars of Caron's starry night.
Like an invitation to travel and escape, we have chosen to blend the emblematic ingredients of Caron fragrances with nature to create an opulent and poetic composition reflecting the collection's marvellous universe.
Year / Location
2022, Paris
Client
Anne Trulli, Marketing and Communication Director
Katia Atroune, Senior Product Manager
Mélanie Pommier, Junior Product Manager
Agency
Benoit Candelle, Partner
Germain Felzinger , Creative Director
Martin Legagneux, Art Director
Rose De Ménibus, Art Director
Liza Sengphong, Art Director
Eve Beaman, Designer
Thabian Blondon, Designer
Isaiah Ngwangu, Copywriter
Christine Leblond, Client Partner
Antoine Perrault, Project Manager
Studio Brasch, 3D Artist