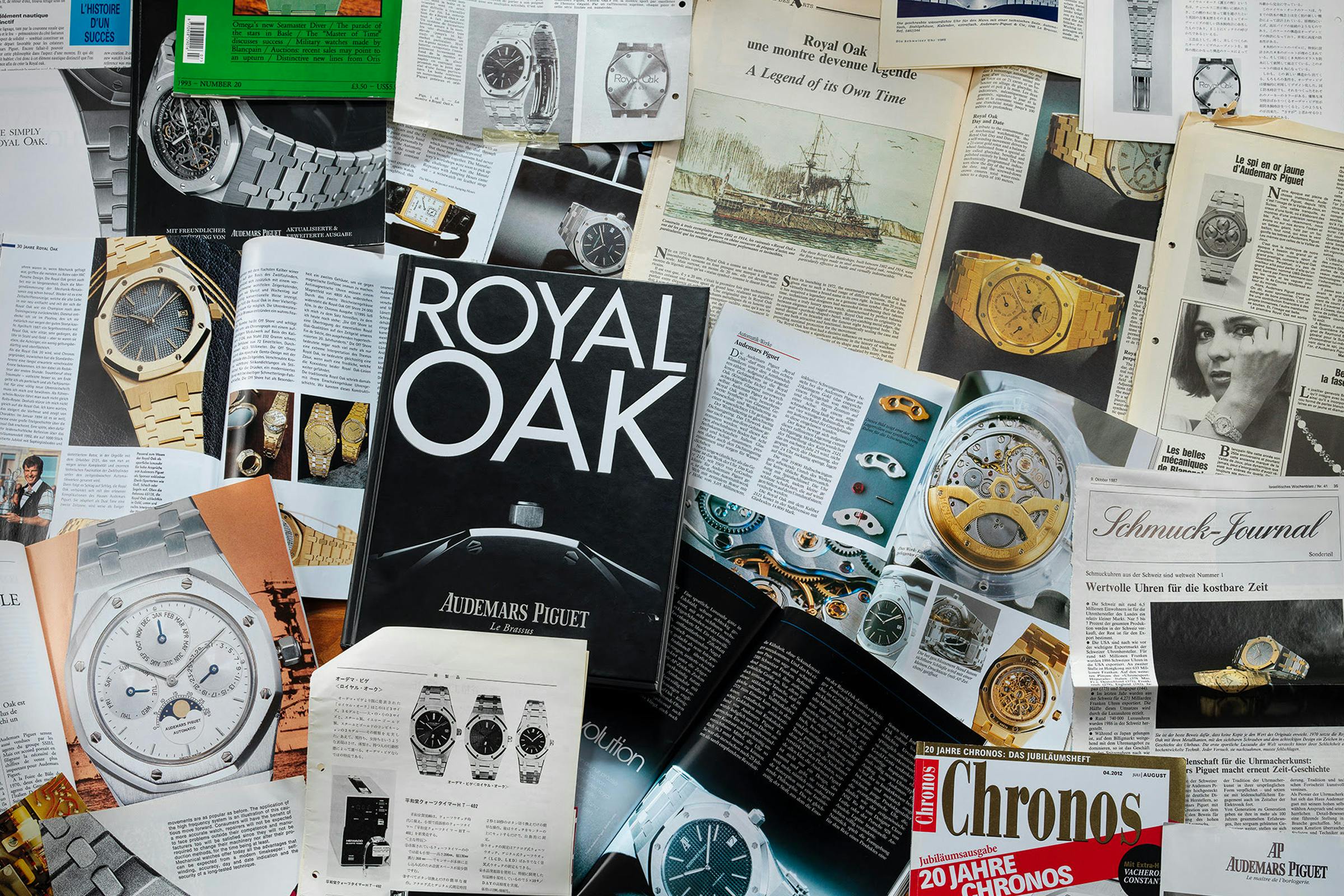 Audemars Piguet — Chronicles
Dedicated to collectors and curious minds, the AP Chronicles platform is a series of articles resulting from years of research carried out by the Audemars Piguet Heritage team with an ambition to become the reference source on the history of the Royal Oak collection from 1972 to the present day. An opportunity to mark its 50th anniversary in a unique and exclusive way. 
The main idea behind the platform is to allow its users navigate the different contents in a playful and visual way through easily shareable cards, for articles, models and calibres..
Year / Location
2022, Paris
Client
Marie Savoini , Digital Marketing Manager
Audrey Kraber , Digital Specialist
Ugo Minniti, Digital Coordinator
Agency
Benoit Candelle, Founder
Alexis Pineau , Associate Creative Director
Coralie Frat, Senior Art Director
Eve Beaman, Designer
Eugene Lee, Senior Front Developer
Julie De Mendonça, Front Developer
Mathieu Nay, Senior Account Manager
Paul Delonca, Junior Account Manager
Decimal Studio Cherif Zouein, Product Manager
Guillermo Brotons, Associate Creative Director
Jeff Bolton, Director of technology
Pawel Gago , Senior Back Developper
Alfredo Ociepa , Senior Front Developper