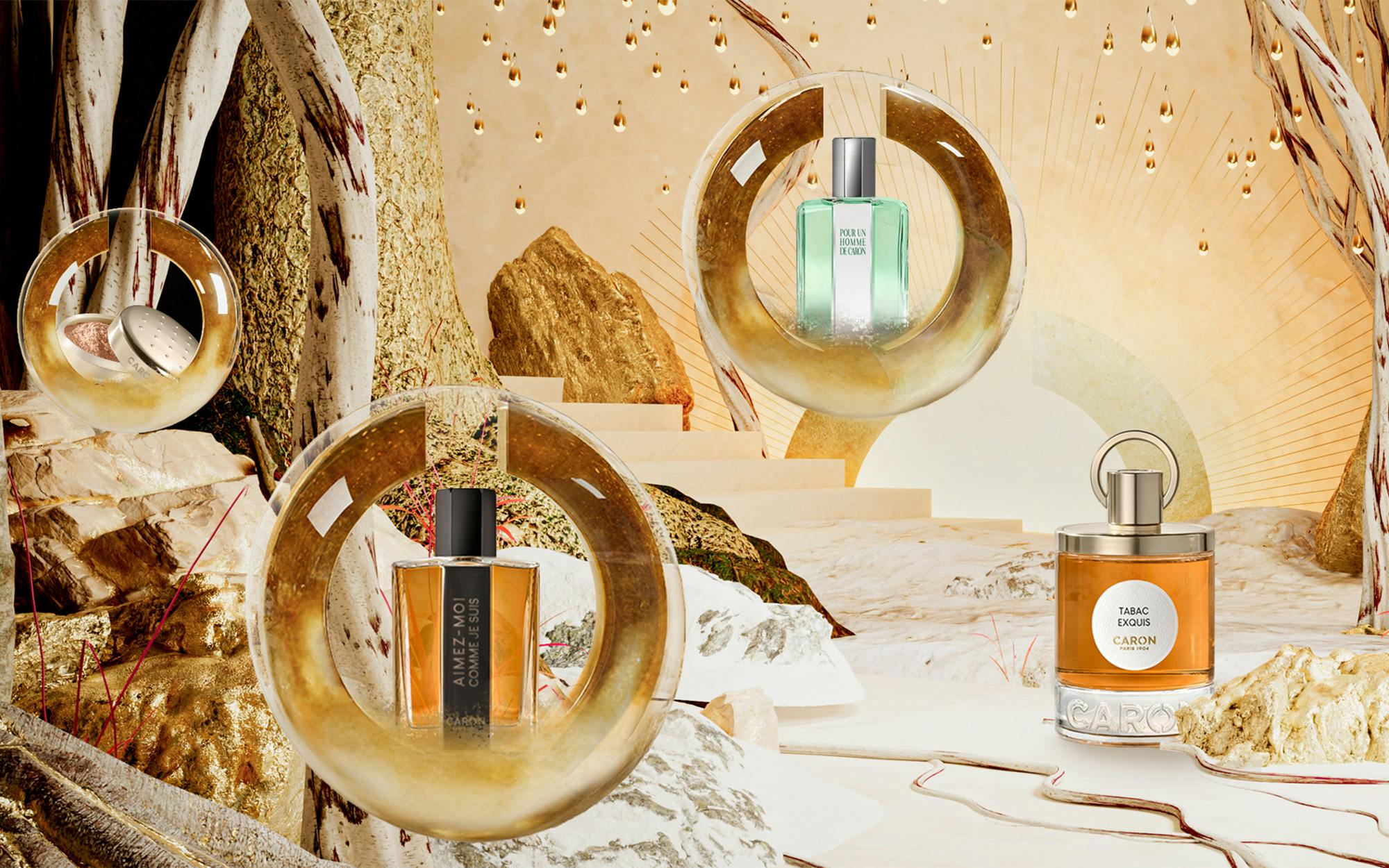 Caron — Noël 2021
For the festive season, let yourself be carried away by the magic of the Conte Merveilleux Caron, imagined by Bonjour Paris.
Attend the suspended ball: a unique setting that takes place in a dreamlike universe.
Immerse yourself in the dazzling Caron forest: go in search of the symbolic elements buried in the heart of the woods...
The sun with golden rays is composed of the double C, symbolic of the House. A golden double C that also composes each of the balls.
These balls are made of a fine and delicate glass, reminding us of the glass used to bottle each Caron fragrance.
Organic materials are an integral part of the decor: they are embodied in the trees' wood, in the glittering raindrops, and in the golden rock...
The delicate burgundy details of the leaves are a charming tribute to the Caron color.
The generous gifts of the Maison Caron are revealed in the heart of the dazzling balls.
This magical and poetic tale enchants your senses and allows you to (re)discover Caron fragrances in the most wonderful way. 
Year / Location
2021, Paris
Client
Karima Benyahia, International Sales Director
Chloé Eragne, Product Manager
Morgann L'Haridon, Product Manager
Agency
Benoit Candelle, Partner
Germain Felzinger, Artistic Director
Rose De Menibus, Artistic Director
Caroline Grimprel, Artistic Director
Liza Sengphong, Artistic Director
Angèle Giraud, Account Manager
Antoine Perrault, Project Manager
Hugo Fournier, 3D artist