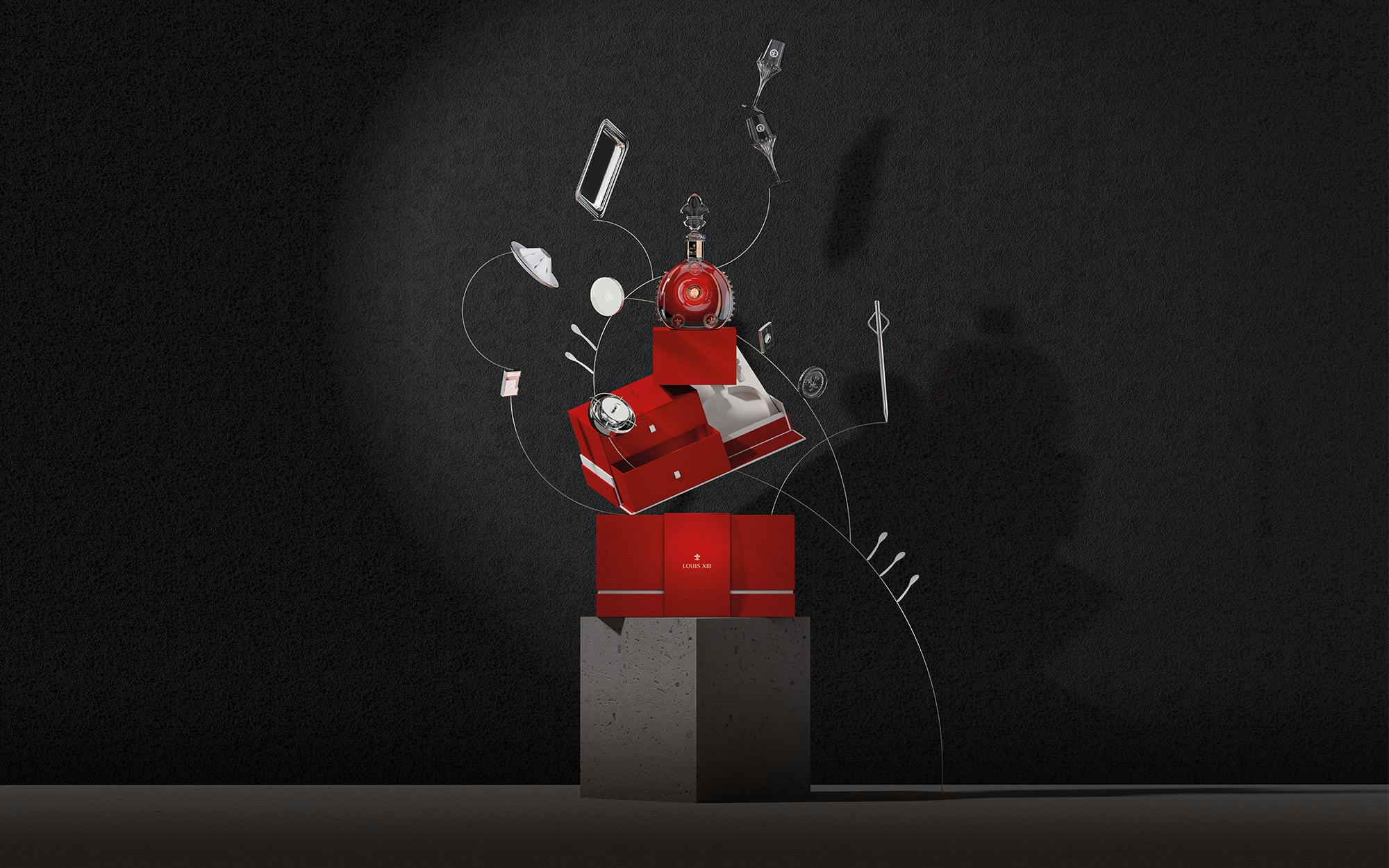 Louis XIII — The Gift Collection
The Gift Collection est une campagne créée pour la prestigieuse maison de Cognac, Louis XIII.
À la manière d'une œuvre d'art nous avons choisi de mettre en scène ce coffret raffiné et élégant au coeur d'une composition visuelle et d'une vidéo 3D qui mêlent les différents accessoires de ce présent si spécial. Une collection qui a été pensée pour célébrer, honorer, remercier ou découvrir.
Client
Ingrid Gnanadicom, Manager du Marketing digital à l'international
Caroline Sarrot Lecarpentier, Directrice de la Communication 
Anne-Laure Pressat, Directrice de l'innovation
Agence
Benoit Candelle, Directeur Général
Mathieu Nay, Chef de projet
Germain Felzinger, Directeur Artstique
Anders Brasch-Willumsen,  3D Artist